Hasiet's Vision International, Transforming lives through love

Hasiet's Vision is an alliance of Christians who are devoted to care for children and families in poverty by meeting their spiritual, physical, economic, and social needs to help them grow up to be fulfilled adults.
The evening before Hasiet went to be with the Lord while she was on a mission trip in rural India she wrote in her diary how she found her purpose in life and it was to help vulnerable children. She wrote, "I know that my life won't be fulfilling or life giving unless it involves children in some way." Hasiet has influenced many people with her life in her brief stay on earth because she found her purpose in Christ.  That purpose was to love the unloved and to reach the unreached. This is the heart of the Father, and what Jesus did for humanity.  This is what he has commanded us to do and Hasiet did it out of love with a focus on children.
While Hasiet and her teammates from Biola University were in India God gave her the opportunity to share the gospel.  Hasiet's message was from John chapter 4 about the Samaritan woman who was an outcast that went to draw water in the middle of the day.   Hasiet talked about how Jesus accepted her and changed her story.  She shared this to an outcast community to open their eyes and show them there is hope in Christ.  She spent her final days washing their feet and showing them with words and action that God loves and cares about them.
This incredible vision Hasiet had to reach children with the love of Christ has not come to an end.  We are going to carry forth her vision.  Hasiet's Vision is now our vision. As we celebrate her life and remember all the blessings we shared with her; as we reminisce about her exemplary life we would like to look ahead and work towards the goal she modeled for all of us through her life – love the unloved, reach the unreached.  With this in mind "Hasiet's Vision International was born; a registered 501 (c) 3 nonprofit organization with a mission that is focused on helping children in impoverished regions of the world.
As we celebrate Hasiet's life and strive to carry forth her vision through Hasiet's Vision International we encourage you to partner with us and make Hasiet's Vision your vision too.  Hasiet's story has already impacted many people and has become a source of courage, freedom, and renewed vision.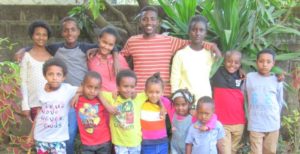 Here is how we help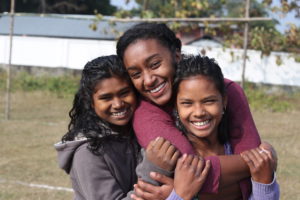 "Religion that God our Father accepts as pure and faultless is this: to look after orphans and widows in their distress and to keep oneself from being polluted by the world."
James 1:27